Mission Ukraine Children's Hope, (MUCH), is a charitable organization founded to support the ministry of Mark Koehler, an independent Christian missionary. Its purpose is to improve the quality of life for disadvantaged children in Ukrainian communities and orphanages.
MUCH has three points of focus:
Health Care, Education, and Clothing.
Since 2002, MUCH has provided clothing for children in the orphanage in Marganets.
Our focus on education began in 2007, when Mark began a Transportation Scholarship Program for underprivileged children in Chornomorsk.
Of the three, healthcare is our largest program, with medical massage therapy being our main focus in health care. Since 2007, MUCH has expanded its total program outreach to two cities and a village Froonza. Since 2014, the crisis in Crimea caused us to close our clinic in Froonza.
Five massage therapists for children with disabilities operate in two cities, providing 20-day massage treatment programs for 20 children a month. MUCH helps children with a number of disabilities, Cerebral Palsy being the predominant disability. In 2009, the neurologist in the Chornomorsk policlinic was introduced to MUCH. She was given permission to send infants having pre-diagnostic signs of disability to the MUCH clinic for massage treatment. This was the beginning of using massage to treat children as young as one month old, providing treatment that is commonly known as Early Intervention.

One story that stands out at the Massage Clinic in Chornomorsk is the story of Danielle. Born healthy, she acquired cerebral palsy that affects her legs because of infant inoculations. She struggles to walk. Danielle began receiving massage treatments in the MUCH massage therapy clinic at the age of four. At eight years old, she was walking independently, although her challenges have not vanished. Watch her progress in her video.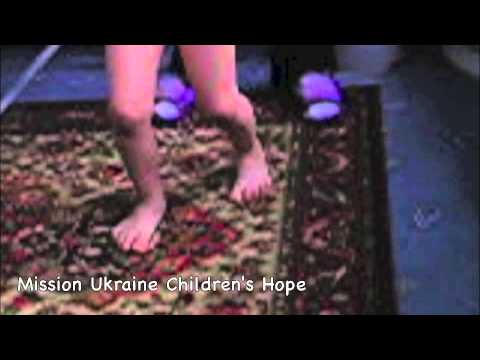 Watch the video below for an overview of the story of MUCH and some of the activities of the first ten years!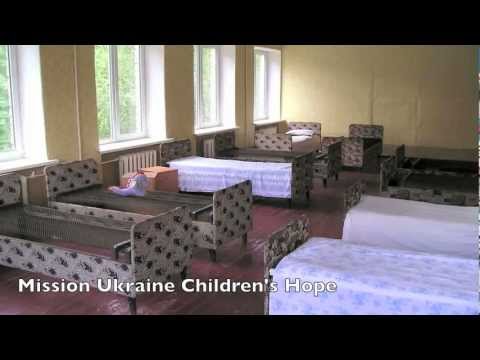 Read Mark's most recent Newsletter!
It's so easy to support us while you take care of your everyday, online shopping.
Just use Giving Assistant!
Join Giving Assistant now and support Mission Ukraine Childrens Hope for free! Shop online at stores like Best Buy, Kohl's, and Home Depot and earn 3-30% cashback donations.